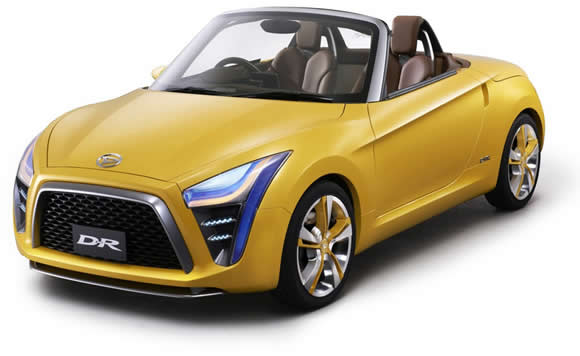 Production of the much loved tiny Daihatsu Copen Roadster ended earlier this year and there has been speculation for some time as to what (if anything) will follow it. Daihatsu seem unlikely to disappoint having shown several concepts over the last few years. The latest of these is the Daihatsu D-R Roadster.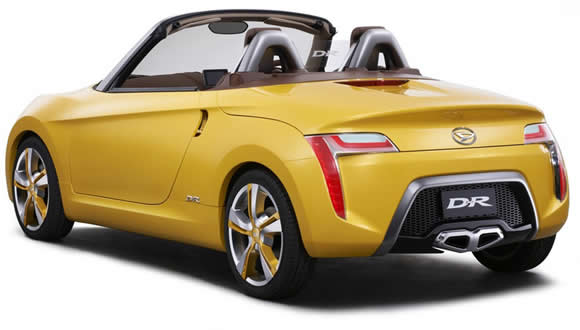 Unveiled at the Indonesian Motor Show, it is clearly related to the Daihatsu D-X Roadster that we saw at the Tokyo Show last year and indeed the two share the same chassis underpinnings. While the D-X had unusual chunky SUV-like styling, the D-R looks more like a traditional Roadster. That said it there is no shortage of Japanese futuristic flare and the car looks a great deal more modern than the original Copen. The body panels are plastic allowing them to be lightweight and easily changed. The leather-clad interior features LCD instruments and a touch-screen to reduce the number of knobs and switches.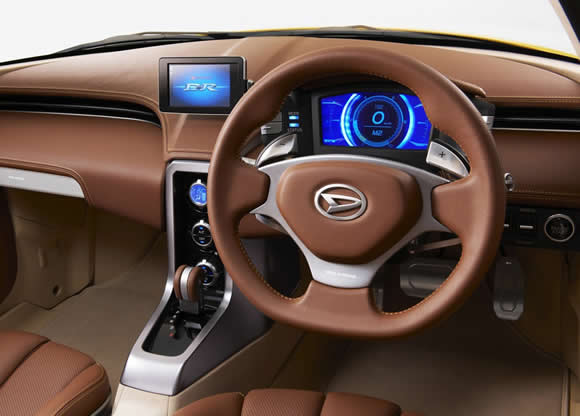 Power of this fully-working concept car comes from an efficient two-cylinder engine with direct-injection turbo which along with the low weight should produce enough power to provide an entertaining drive.
The concept looks like a realistic road car and with the Tokyo show coming up later in November there may well be further news to come from Daihatsu this year.