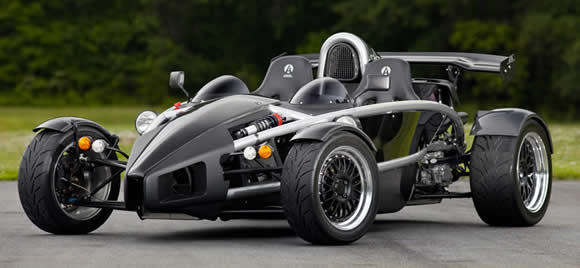 Those familiar with the Ariel Atom will know that it is a lightweight road-legal track car with no lack in power. DDM Works of South Carolina do not agree however and they have seen fit to build a 700 horsepower version through massive amounts of forced induction. The standard Honda V-tech engine is exchanged for a GM 2 litre Ecotec unit with both the original M62 supercharger and a Garrett GTX 3076 turbo-charger. The result is a car with a power to weight ratio of around 1000hp/ton.
To keep up with the forced induction a massive Aeromotive 1000 fuel pump is fitted along with air-to-water heat exchanger is used to cool the supercharger output along with a gigantic air-to-air intercooler in the rear to cool the air from the turbo. To deal with the extra power various other engine upgrades including Darton Mid sleeves, custom ceramic coated Wiseco pistons, H-beam Carrillo connecting rods, and ARP hardware.
This massive boost of power can be adjusted from the cockpit, ranging from the full 700 horses, down to 575hp or 'just' 450hp. Despite this safety net DDM Works still consider the Atom to be such a handful that they recommend that customers take a "specialized driving course for their safety, like the Ariel Atom experience offered at Virginia International Raceway by TMI".