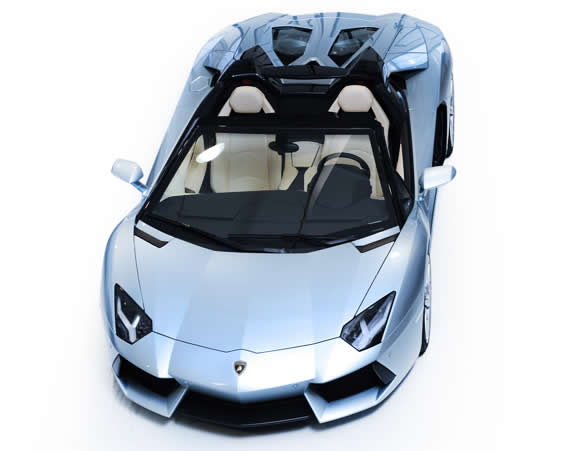 Lamborghini call it the new benchmark in the world of open-top luxury super sports cars. The Aventador Roadster is certainly a stunning looking car and Lamborghini have clearly gone their own way in convertible roof design of their range-topping super car. While Ferrari and McLaren have both revealed similar folding hardtops for their mid-engined performance convertibles the Aventador Roadster has a simple, manually removable two-piece roof panel.
At the cost of convenience the latest convertible Lamborghini's removable hardtop offers a simpler alternative at a considerably lower weight. The 6kg carbon fibre roof can be stowed away in the front luggage compartment so if the weather should turn on you the roof can be put back in place in a few seconds.
As a result of the weight saving the Lamborghini Aventador Roadster can achieve the same 217mph top speed as the coupe and only looses 1/10th second off the 0-62mph time which comes in at just 3 seconds. This comes thanks to the 6.5 litre V12 engine sending 700 horsepower through an ISR 7-speed gearbox to all four wheels.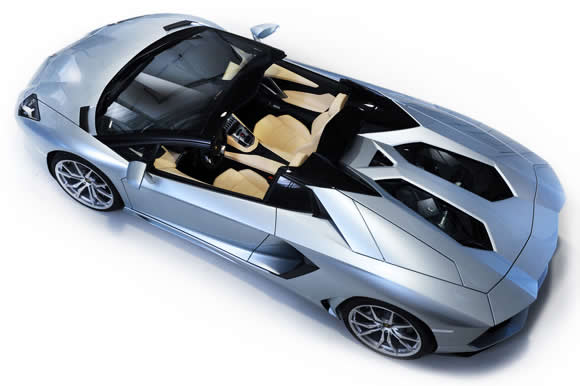 Despite the monstrous engine Lamborghini makes a nod to economy with the Aventador Roadster's engine using a cylinder deactivation system when the engine is working at low capacity, while a Stop & Start system can be used to cut power when the big V12 is idle. Restarts are aided thanks to high-performance capacitors, known as supercaps, to kick the engine into life.
Prices for the Lamborghini Aventador LP700-4 Roadster start at €300,000 Euros including taxes.