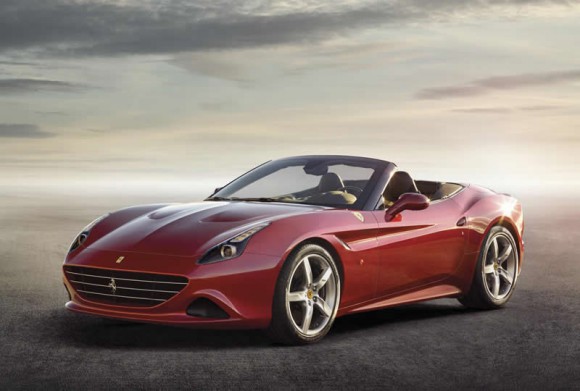 We have known a Ferrari California Turbo was coming for quite a while with various disguised cars seen and heard in testing on road and track. Despite the hype this looks like an impressive step forward that makes an already exciting car even more appealing.
The hardtop convertible Ferrari has been updated in all areas inside and out but most importantly under the bonnet. There is a new engine based on the unit developed by Ferrari for Maserati but now taken further to make the California T considerably more potent than the car that came before it.
The use of low inertia twin-scroll turbines with the V8 engine produces sharp responses, an even power band and masses of torque all the way to a 7500rpm red line. Rather than the old naturally aspirated 4.3 litre V8 the new 3855cc twin turbo engine produces a peak of 570 horsepower and 557lb ft of torque. The latter figure an increase of close to 50%. In addition to performance gains the new engine is designed to cut fuel consumption and CO2 emissions with a combined mpg of 26.9 and emissions down 20 per cent to 250 g/km.
Ferrari's traditional customers will be more interested in the performance figures however and these are equally as impressive with a 0-62mph time of 3.6 seconds and a 196mph top speed.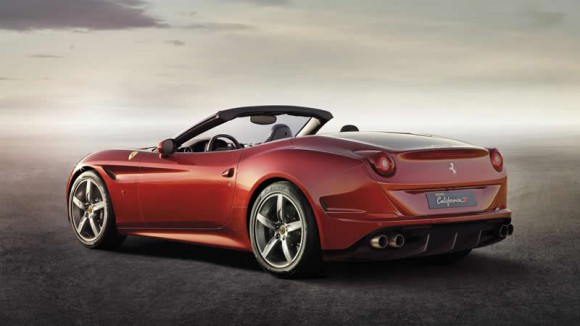 The bodywork is refined with a new prettier front end design that fits better with Ferrari's current range. Penned by the Ferrari Styling Centre in collaboration with Pininfarina it is clearly closely related to the outgoing California while being refreshed and made more purposeful. The new new triple-fence diffuser at the rear giving clear intent of the car's performance pedigree.
Inside the handsome interior now features a turbo boost gauge in the centre of the dashboard and a new touch-screen infotainment system to finish off the updates.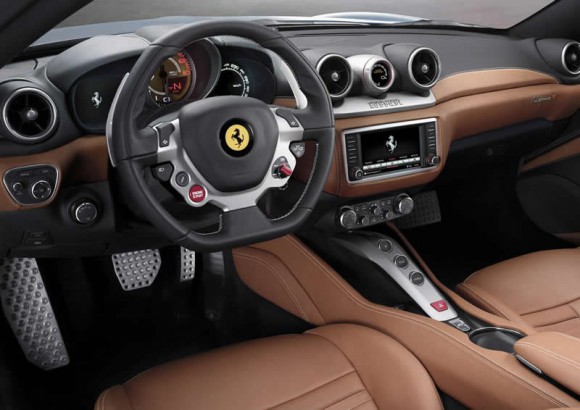 The new Ferrari California T will be launched to the public at the Geneva Motor Show in March of 2014.