When we heard the rumours of an Range Rover Evoque Convertible a few months back we didn't take them with much seriousness. A drop-top Rangie seemed a niche too far but the rumours were true and a completed concept car will be on show in Geneva in March.
The Range Rover Evoque Convertible concept has been launched to test the water and find out if there is a market for such a car. Range Rover call it the world's first premium convertible SUV and the design is everything you would expect. It's a full convertible with a Roll Over Protection System instead of fixed roll-bars. The top is a 'fully retractable premium roof system' which we assume means fabric with a glass rear window. No images of the car with the roof up have yet been released. Below the roof things are much the same as the standard 3-door Evoque. There are four seats inside so those wishing for a new five seat convertible will have to keep on waiting.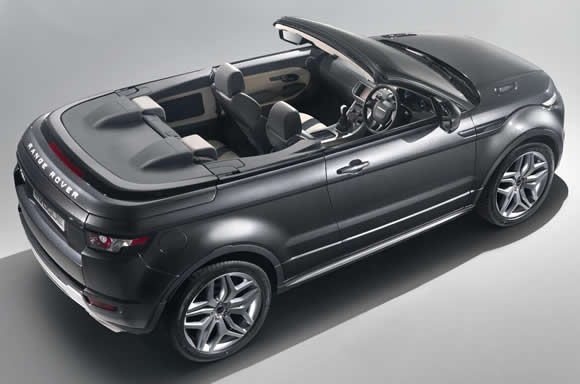 Overall, like the Nissan Munaro CrossCabriolet the Evoque looks better than you might expect and we can see it selling well in the premium sector. There are plenty of people wanting a car that is both practical and fun with the Evoque Convertible potentially ticking both boxes.
Although this is a concept vehicle at this stage the level of attention to detail tells us that if it is well received then production could be months away rather than years. More details will be released when the Convertible Range Rover goes on show in Geneva.