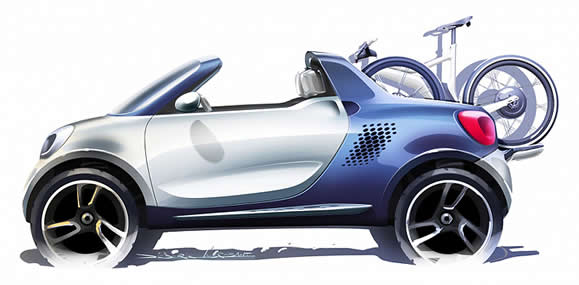 The latest concept from Smart is a funky little utility vehicle. Designed to combine active lifestyle with urban practicality the Smart For-Us is a fascinating idea. Unlike your average American pick-up there isn't room for a jet-ski or a quad-bike but there is plenty of space for a couple of electric bikes.
The idea seems to be that when the traffic gets too congested you can ditch the car and start peddling on two wheels. That way you can bypass the jams and take a route inaccessible for a car.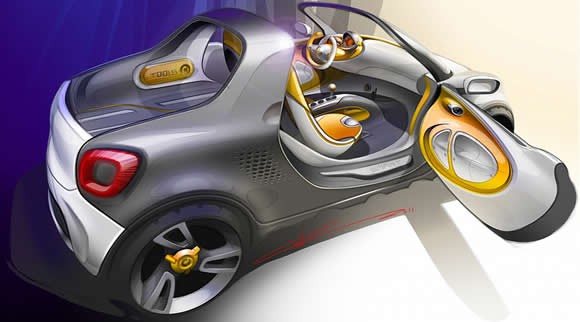 Power comes from equally environmentally conscious electricity and the battery can be used to charge the bikes if needed. A 55kW, 96 lb ft magneto-electric motor will take the Smart For-Us to a maximum speed of 75 mph and is the same to be used on the Electric Drive For-Two due to launch in Spring 2012.
It may be a concept for now but Smart will be showing the Smart For-Us at the Detroit Auto Show to gauge response.