With the collapse of the Saab business the future of boutique sportscar brand Spyker was looking bleak for a while but after an injection of cash from China the way was paved for development of a new model. The Spyker B6 Venator Spyder shown here is at this point, still a concept it is one that looks very much close to production.
Unveiled as part of the Pebble Beach/Monterey Car Week the Spyker B6 Venator Spyder looks very much at home among the beautifully prepared classics on display at the concours d'elegance. As with all Spyker creations the Venator is beautifully designed and finished and while offering exhilarating performance, is refreshingly aimed at providing owner satisfaction rather than breaking track records. This latest car should come in at a lower price point ($150,000 USD) than the C6 models and aims to broaden the brand's market.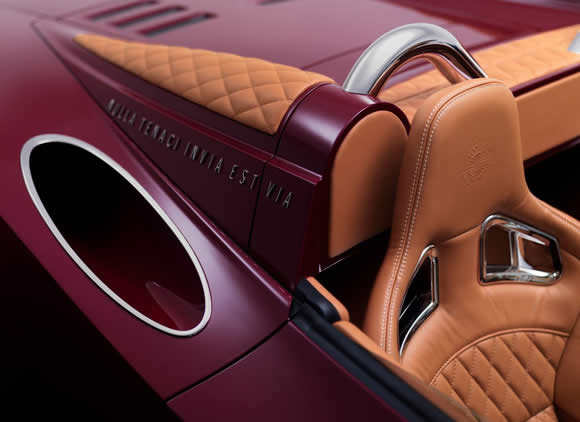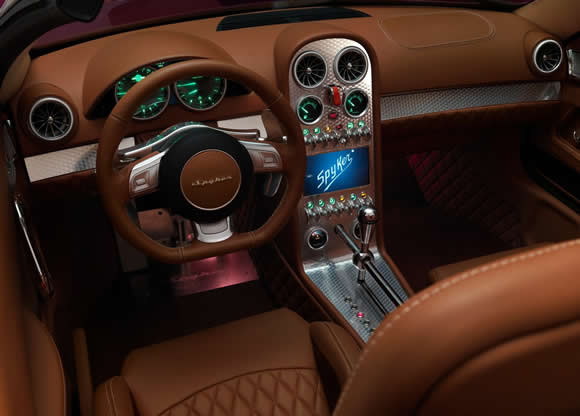 Few compromises appear to have been made on the the finish and details which remain exquisite and with carbon fibre body panels over an aluminium chassis keeping the kerb weight under 1,400kg, the driving experience should be equally breath-taking. Power comes from a mid-mounted transverse V6 engine producing over 375 horsepower. The interior is even more stunning than the exterior, with sumptuous leather and machined aluminium details to continue the 'aviation inspired' theme.
In the past Spyker cars have been for the connoisseur or the wealth individualist but with this more accessible price point the new Spyder is set to compete with the Porsche 911 Cabriolet. Production for Europe and Asia will begin the end of 2014, with an American version being built from 2015.