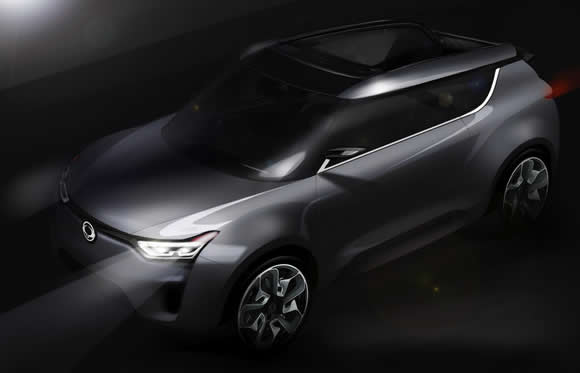 SsangYong are considering whether to follow Nissan and explore the market for a Convertible Crossover. The Crossover market is big business at the moment with family buyers looking for a combination of space, practicality and good looks. Meanwhile South Korean car builder SsangYong who have long been a builder of tough off-road vehicles have learn't much from a long term partnership with Mercedes-Benz and are steadily breaking into the Crossover market.
The latest SsangYong XIV-2 Convertible concept will be unveiled at the Geneva Motor Show in March as a successor to the hard-top XIV concept shown just last year. The new car has a sliding roof similar to that seen on the Fiat 500 Convertible which leaves the window frames in place to add rigidity to the chassis.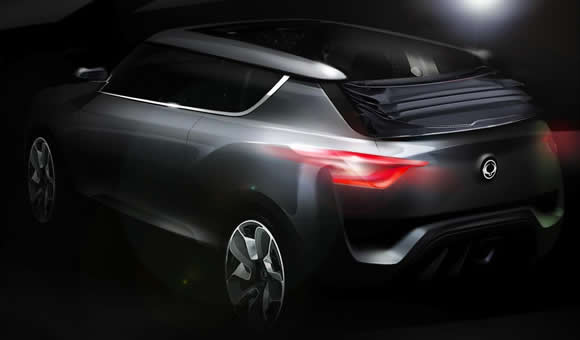 The idea of a convertible crossover may at first seem a strange one but Nissan as proved that there is one with their Murano Convertible which has an enthusiastic following despite its critics. The XIV-2 is a handsome looking car and could prove popular with families looking for to enjoy top-down fun without making practical compromises.
The SsangYong XIV-2 Convertible concept is equipped with 'eco-friendly' 1.6 litre diesel and petrol engines meeting Euro VI emission regulations however there are no indications yet if this car will make production.