BMW once again has a range topping high-performance super-convertible in their range. Namely a new BMW M6 Convertible. Powered by the same twin-turbocharged 4.4-liter V8 as the latest M5 saloon the M6 will be both more powerful and more economical than the car it replaces.
The old M6 Convertible boasted a massive V10 engine but environmental pressures are reducing engine capacities and manufacturers are looking for new ways to keep up the power while minimising emissions and fuel consumption. In this case it is a a pair of super-efficient turbochargers, a clever engine management system and a 7-speed dual-clutch transmission.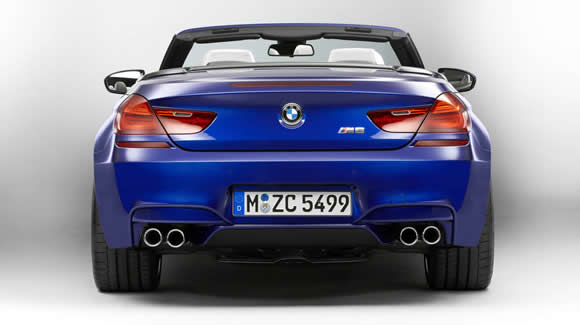 The resulting gain of over 50 horsepower and over 100 lb/ft of torque mean that 62 mph can be found just 4.3 seconds after pressing on the loud-pedal and while the top speed is limited to the standard 155 mph the unlimited top speed must be pushing the 200 mph mark.
The V8 engine uses an unusual layout also seen in the X5 M where the two twin-scroll turbochargers are placed in the V-space between the two cylinder banks in a reverse flow layout. This layout results in an unusually compact engine where the intake is moved outboard and the exhaust inboard – the opposite of conventional V-engines. The high-revving V8 engine develops a peak output of 560 hp and a maximum torque of 500 lb-ft.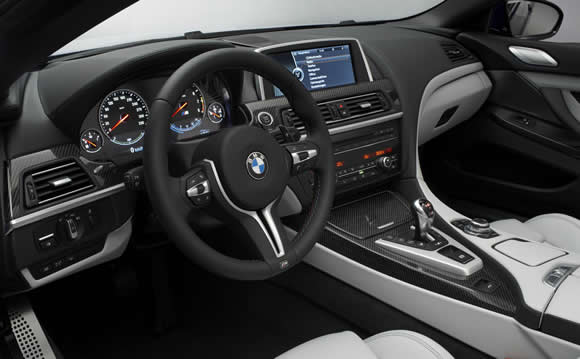 As you would expect from a high performance BMW Convertible it isn't just the engine that gets an upgrade. The chassis, suspension and breaking system have also been extensively fine tuned and although the testing was done on the track variable Dynamic Damper Control should allow the chassis to be adjusted to provide a more comfortable ride if required. There is also a suitably luxurious and driver focused interior design.
The new 2012 BMW M6 Convertible will be available this spring with the M6 Coupe following it for release in the late summer. The finer details of the specification and pricing will be revealed closer to the on-sale date.