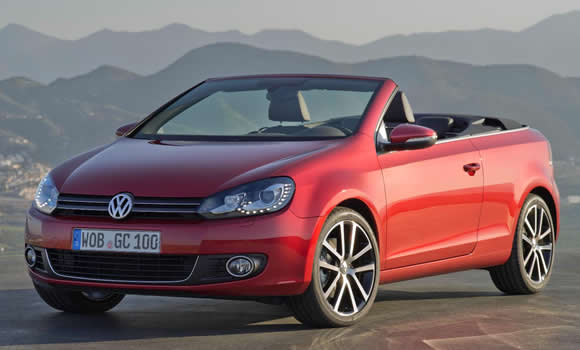 When Volkswagen introduced their Eos Coupe-Cabrioletwe all thought that it was a convertible Golf despite the fact that they insisted that this was an entirely new car. This time we're getting the real thing.
Much more like the Golf Cabriolets of the past the Mk6 is a soft-top hatchback but this time it is brought up to date with an electrically-powered roof which can be lowered in just 9.5 seconds and a pop-up rollover protection system rather than the old basket handle roll bar. The roll bar was of course an iconic part of the old design but it did rather spoil the lines of the car and create rather a lot of drag with the roof down. The pop-up system as with many modern convertibles sits hidden behind the rear seats and raises in an instant should the car be at risk of turning over.
VW are one of the World's largest producers of convertible cars with sales of around 1.42 million units and sales projections for the new car will reflect this. To keep the widest range of customers happy a choice of six engines will be available with 1.2, 1.4 and 2 litre petrol engines as well as 1.6 and 2 litre diesels. BlueMotion Technology modifications will be applied to the diesel engines to ensure high efficiency and low emissions.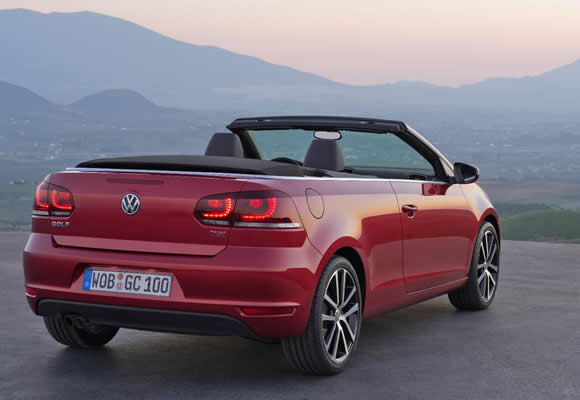 For now, the Golf Cabriolet will fill the whole in the range left by the outgoing convertible Beetle for a more affordable small cabriolet. The new car marks the first Golf Cabriolet available since the MkIV Golf – itself based on the MkIII platform but with the styling of the MkIV hatchback.
Volkswagen plans to begin taking orders for the new Golf Cabriolet in July, with the first customer orders arriving in September.