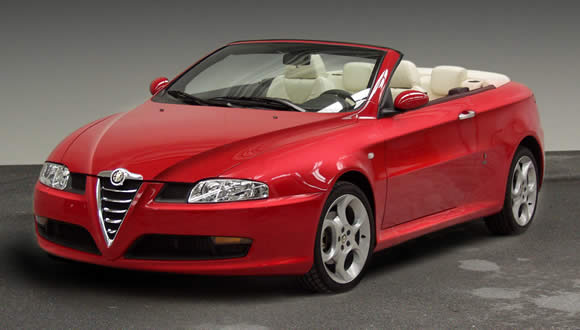 A decade ago as the old Alfa Romeo Spider was showing its age the heads of Fiat group discussed with styling gurus Bertone a possible a convertible version of their new GT as a possible replacement. A concept was built but was never made public and remained the stuff of legends until now. In the end they approved Giorgetto Giugiaro's droptop version of the Brera coupe – the Spider instead but it wasn't until now as the coachbuilder reveals a glimpse of their archives, that we could see the alternative.
Unlike the Spider it had four seats and while not quite as stunning as its competitor it is still a handsome car. If it had gone into production it may have even saved Carrozzeria Bertone from the financial troubles that lead to their coachbuilding operations being swallowed up by Fiat Group in a major restructuring.
As it stands the Alfa Romeo Spider hasn't sold in huge numbers and has been quietly disconinued, perhaps being let down by a rather uninspiring front wheel drive chassis. We can only imagine how a GT Cabriolet would have faired.