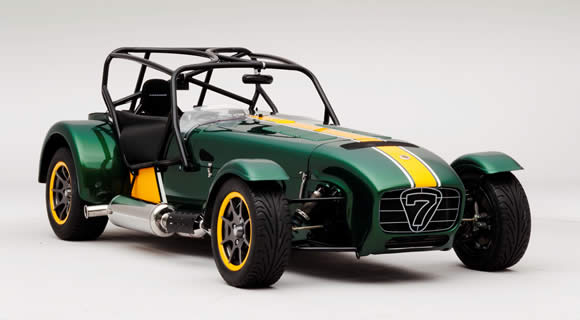 A new development further fuels the dispute between Team Lotus and Group Lotus over the use of the Lotus name. Formula 1 racing Team Lotus have acquired British sportscar manufacturer Caterham.
Caterham was founded in 1973 to continue production of the Lotus Seven lightweight roadster. Rights to build the car were bought by Caterham but the Lotus name was retained by Lotus founder Colin Chapman for their own cars.
The new owners of Caterham have been facing legal action after using the Lotus name for their Formula 1 team after the original licence agreement was terminated. Speculation has now begun that the teams name may now become 'Caterham Racing'.
To tie in with the new ownership Caterham is launching a limited edition of 50 Team Lotus Sevens. The package can be added to any variant in the Seven range, adding the same classic green-and-yellow livery as the team's Formula One cars and a special plaque in the cabin. Each car will also come with a commemorative book and an invitation to tour the racing team's British factory.