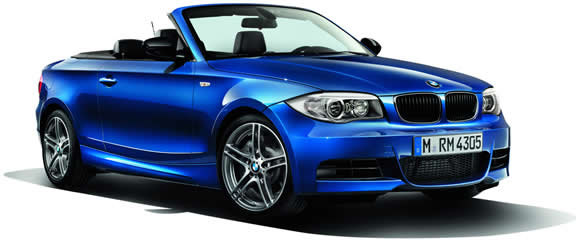 Convertible drivers didn't get the chance to buy a drop-top BMW 1M and with the one year limited edition of coupes now sold, the German brand has seen fit to introduce a baby version. This time it is available as both a coupe and convertible and despite the lack of an M-Sport badge this is a serious performance model.
The 3 litre straight 6 cylinder turbo of the standard 135i gets a boost up to 320 horsepower and 317 pound-feet of torque in this new BMW convertible. There is revised sport suspension to cope with it, with an aluminum double-pivot front and a five-link fully independent rear suspension in lightweight steel. The transmission comes in a choice of a standard 6-Speed manual transmission or an optional 7-Speed Double Clutch system.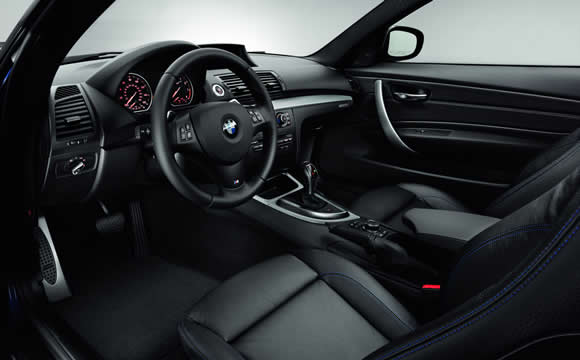 A rawty sports exhaust and some visual ques make sure it is set apart from lesser models. The 135is also gets a new 18 inch alloy wheel design, a blacked-out grille and black mirror caps as well as an M-Sport body kit. Interior highlights include stainless steel pedals, special interior badges and optional black leather with blue stitching for the standard sport seats.
Priced at a little over $45,000 USD it comes in considerably cheaper than the 1M and with the great benefit of a convertible roof. This car looks to be a final hoorah of the outgoing BMW 1 Series with a new version based around the latest hatchback being under development.