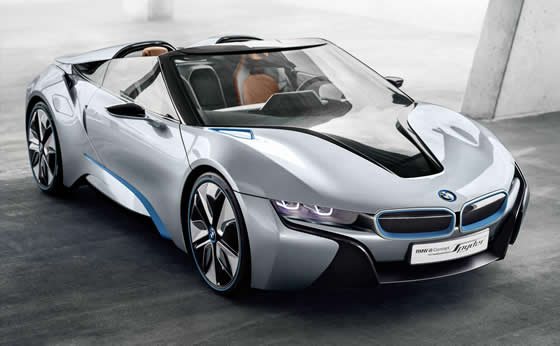 BMW have been working hard on their electric eDrive cars over the last couple of years. Their lithium-ion powered intelligent motor management systems are impressive and look to debue soon on their road cars starting with the 1-Series ActiveE. The BMW i8 Spyder however is very much a concept but one that reflects the future of the brand and gives design clues to the next generation of BMW convertibles.
On show for the first time in Beijing the i8 Spyder is a stunning design exercise. The mid-mounted eDrive motor like all electric power-trains promises high levels of torque from a standing start and a silky smooth acceleration giving a very responsive feel. The cars range and economy should also be outstanding.

Convertible cars remain an unusual site in China. Despite the countries incredible rate of development and the massive growth in car sales, the combination of road style, high temperatures and city air pollution have meant that so far convertibles mostly remain limited to enthusiasts.