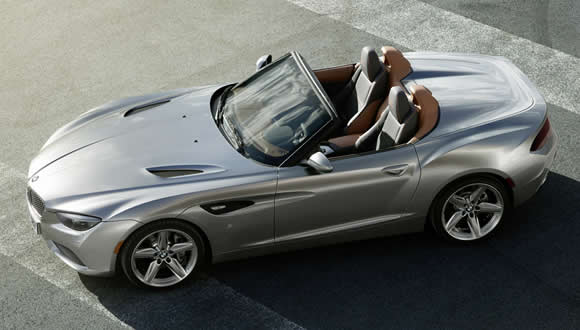 The 2012 Pebble Beach Concours d'Elegance is off to a grand start with the launch of the BMW Zagato Roadster concept. Based on the BMW Zagato Coupe shown at Concorso d'Eleganza Villa d'Este just 6 weeks ago, this roadster shows a development of the design.
The hand crafted concept is based on the current BMW Z4 Roadster and is more elegant than the hardtop version. The Italian coachbuilder Zagato became famous in the 1950s and 60s for producing aerodynamic lightweight body-shells for high performance cars using technology brought over from the aircraft industry. The firm has continued working on unique special editions to this day. More recently they have worked with Aston Martin to produce a limited edition of V12 Zagato coupes. The Milanese collaboration with BMW has proved successful so far bringing in public attention however it is as yet unclear if the joint venture will lead to a production run.
The collaboration result is a roadster with handsome proportions, precise german engineering and italian design finesse. The long, low nose features twin air scoops to add cooling for high power output engines while the familiar BMW double kidneys surround a grill made up of dozens of matt-sheen Zagato Zs. The rear of the car departs radically from current BMW cars with tail lights hidden behind a wide black tinted glass panel.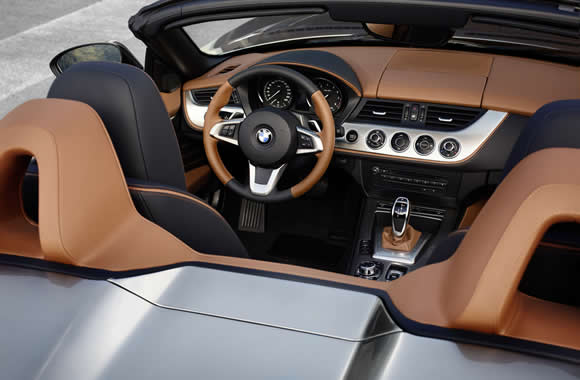 The opulent brown leather trimmed interior is a little more familiar but the thick leather-wrapped roll bars behind each seat handsomely show this cars sporting intent. Behind the roll bars are Zagato's signature feature double-bubble humps which taper away into the elegant tail. At each corner are matt finish 19 inch five-spoke alloy wheels that compliment the metallic grey paintwork.
Only these renderings of the BMW Zagato Roadster have so far been released but we hope we will get proper photographs soon.