» Buyers Guide » Chevrolet Convertibles
Chevrolet Convertible Cars: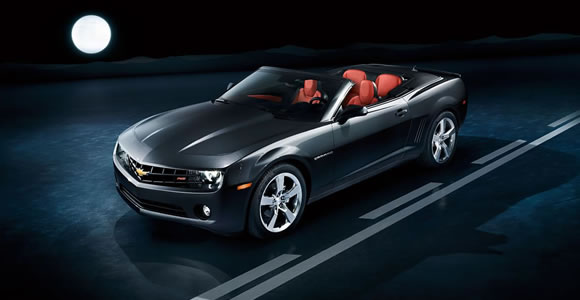 Select a Chevrolet convertible:
Chevy's fifth generation Camaro has been a storming success with over 400,000 cars sold. As this model draws to a close and with a replacement under development, the special Chevrolet Camaro Commemorative Edition is being released to celebrate 2015 as the car's final year.

Mecum's Chicago auction will be offering a unique classic Corvette which was the personal car of one of the most influential car designers in history. Harley Earl is one of the great icons of the car industry and perhaps the most influential person in American car design. He had a ground-breaking ability to understand the power of aspirational car design.

In what appears to be a blunder on the website of model car manufacturer Maisto, images of the yet to be released drop-top C7 Corvette Stingray Convertible were published a little too early. The model car maker was likely to have been given the secret pictures at an earlier date so that they could plan production of models to co-incide with the real cars launch.