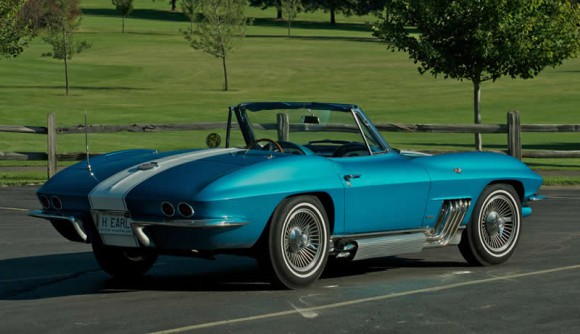 Mecum's Chicago auction will be offering a unique classic Corvette which was the personal car of one of the most influential car designers in history.
Harley Earl is one of the great icons of the car industry and perhaps the most influential person in American car design. He had a ground-breaking ability to understand the power of aspirational car design. In addition to inventing, among others, the concept car and the 1950s tail fin he is also responsible for the development of the Corvette. Initially developed as a secret design project it got the go-ahead for production and went on sale in 1953. Harley Earl continued to develop the car until he retired in 1958.
Five years later General Motors saw fit to recognise Earl's achievements by presenting him with this one-off 1963 Corvette Convertible. He kept the car at his Florida home and used it as his daily drive for two years including use as the parade car at the 1965 Daytona 500 when he served as Grand Marshall.
The factory styled blue Stingray Convertible is one of only four built with the custom side exhaust system. It also has a unique dashboard with dials for both the driver and passenger. The car which has been confirmed authentic by GM has been restored to the same specifications as when it was presented to its original owner.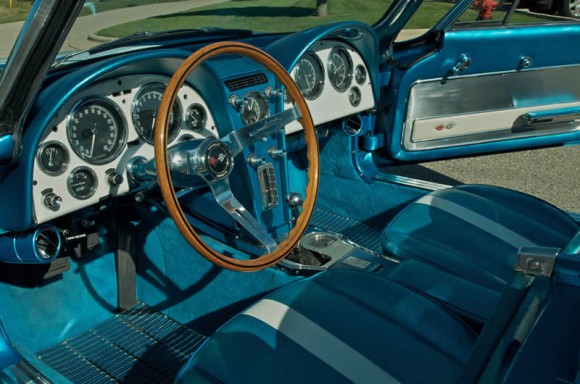 The car is due to be auctioned at the Schaumburg Convention Center, Chicago auction among a 1000 car lineup between October 10th-12th 2013.