» Buyers Guide » Convertibles with no roof
Convertibles with no roof: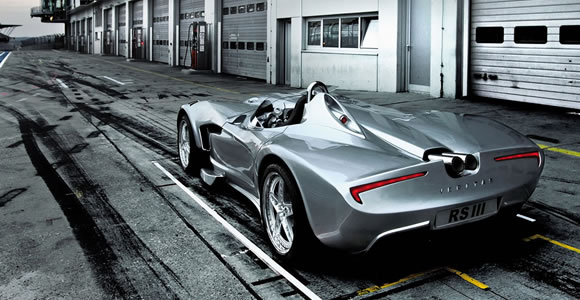 Some cars have no roof at all making them by definition not convertible but we're happy to have them in here all the same. These cars are first and foremost built for pleasure and make no compromise towards practicality. Many cars in this category are designed for track use and occasional road driving and may require a helmet to be worn to allow for clear vision and protection from stones, dust and flies.
Select from these convertibles with no roof for more information:
BAC has officially launched their new BAC Scottsdale dealership set up by former Major League Baseball All-Star CJ Wilson. Operating out of the McLaren Scottsdale dealership, they aim to sell a limited number of BAC Mono supercars.

While the world has no shortage of nutty trackday-ready cars, the majority of them come from small european builders (e.g. Caterham, Ariel, BAC, KTM), often leaving the selection for American drivers fairly limited. A new Mexico/Detroit based business has a solution called the VŪHL 05. VŪHL which stands for "Vehicles of Ultra-lightweight and High-performance" is […]

In celebration of Aston Martin's centenary year, they have launched the exotic looking CC100 Speedster Concept. The stripped-down convertible track car was designed to reflect the brand's 1950's Nürburgring and Le Mans winning DBR1 racers.