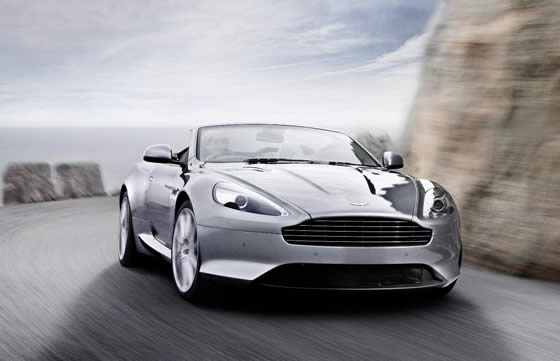 Aston Martin have kept very quiet about their new Virage coupe and convertible, until now that is. The new Car is due to launch at Geneva in a few days and fits into the range between the DB9 and the DBS; a gap that nobody had ever noticed before. Somewhere between very fast and expensive and extremely fast and expensive! In reality it does make some sense as the DBS can be a little too hardcore for regular driving while the DB9 is more of a luxury GT. The Virage aims to be sporting while maintaining comfort and a high level of luxury. Either way the new Aston Martin Virage Volante is a stunning car and we expect the order books to be filling up fast.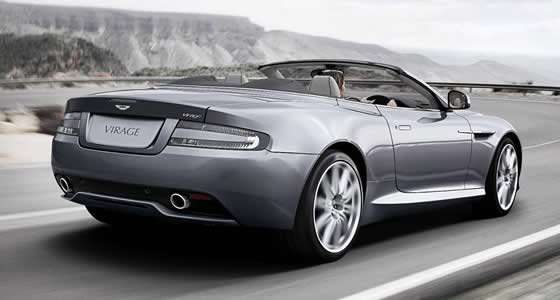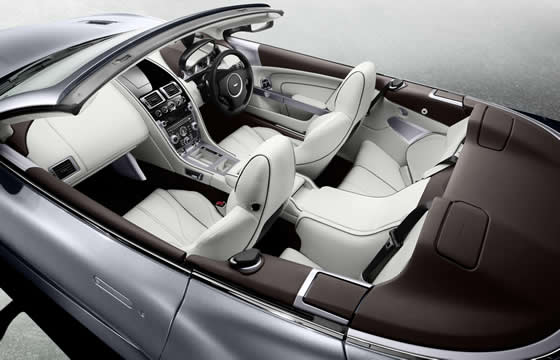 Aston Martin's hand-built 490 bhp 6.0 litre V12 engine lies under the bonnet with a carbon fibre prop shaft mated to a six-speed Touchtronic II automatic transmission mounted on the transaxle contributing to perfect 50:50 weight balance. The Virage also uses the next generation evolution of the VH chassis architecture.
Standard equipment includes heated seats, cruise control, satellite navigation, Bluetooth telephone preparation and the powerful 700W audio system so it's not just about performance.