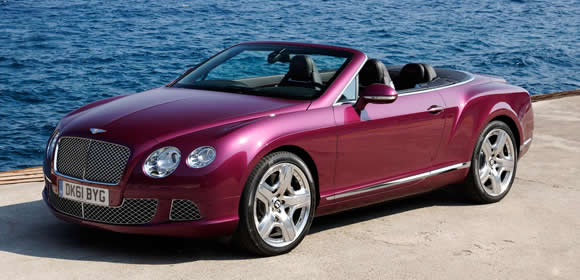 Despite financial problems continuing around the globe the car industry is making a strong recovery. In the last week several premium car makers have reported record sales.
It started with Bentley who reported that sales in global markets were up by 37% making a return to pre-recession levels. Of particular note is an impressive 88% increase in German sales and a doubling of sales in China making it their second biggest customer after the US. The growth is put down to a combination of recovering old, and emerging new markets as well as new editions to the model range. Sales were boosted significantly in December with the first deliveries of the new soft-top Bentley Continental GTC, a re-designed model which has received critical acclaim.
Rolls-Royce similarly claim a 31% increase in sales over 2011. Again China and the US were the most significant markets with Germany, Russia and the Middle East also seeing considerable increases. The Rolls-Royce Phantom Drophead is their strong-selling convertible option.
Convertible cars have led strong sales at Mercedes-Benz with the new SLK Roadster and E-Class Cabriolet seeing great success.
At the other end of the market, more affordable cars also sold well in 2011 with brands like Mini seeing sales climb as well as those from Skoda and Vauxhall.
Much of the revival of the automotive sector can be put down to intelligent design and major improvements in fuel-efficiency. 2012 sees some major new convertible cars and with stability returning to unstable European markets the sales figures should continue to grow.